Very interesting article in the BBC. A survey was conducted this year of 20000 people around the Arab world. Huge and increasing numbers of Arabs are turning their backs on religion: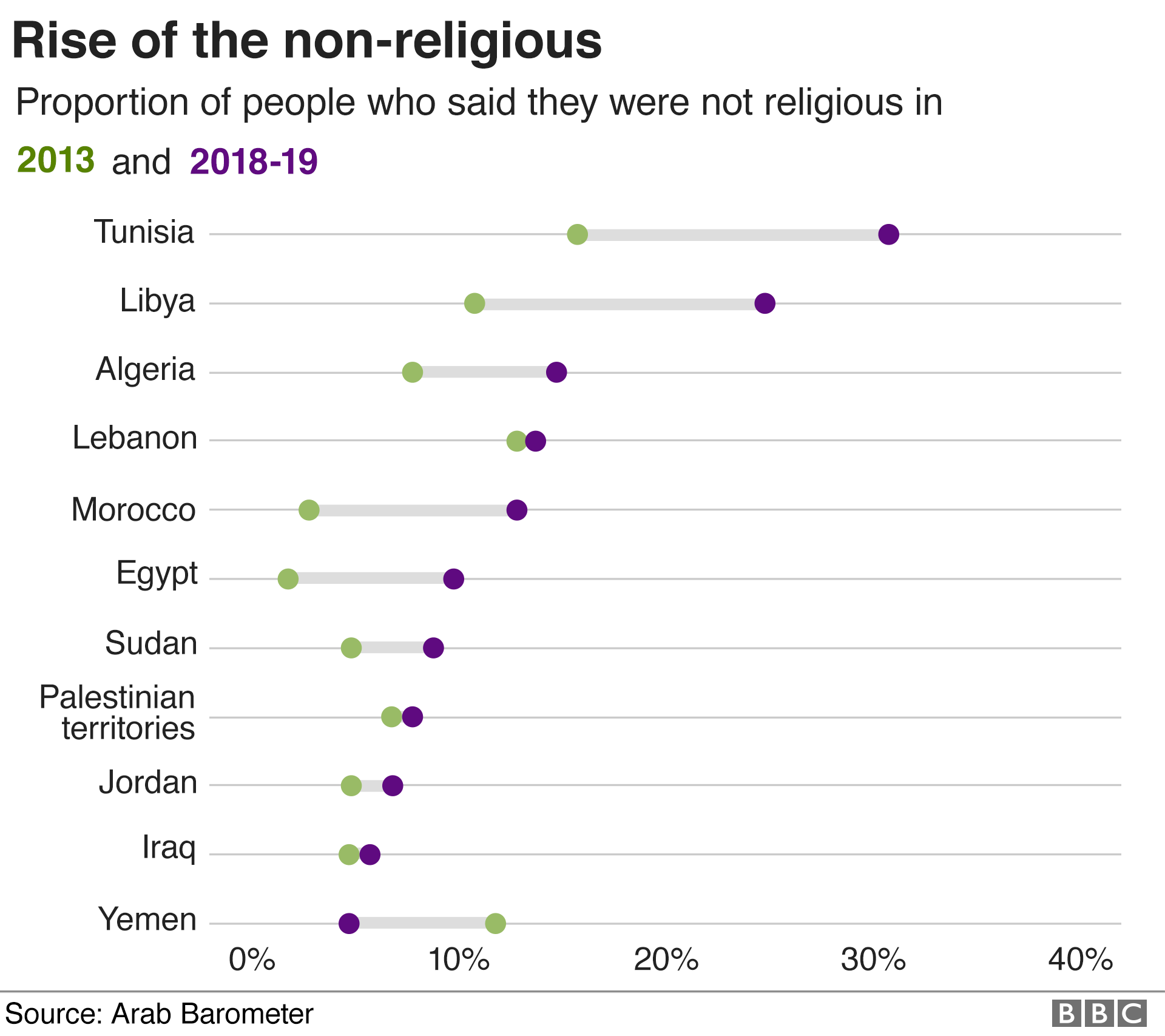 In general, this article is very interesting:
https://www.bbc.com/news/world-middle-east-48703377
So, why are Arabs in general turning their backs on religion in massive numbers? What are the causes of this?
The article goes on to talk about a whole range of attitudes ranging from attitudes towards women to the relative popularity of Trump, Putin and Erdogan across the Arab world and many possible questions can be asked. For example, why is it that Erdogan is hugely popular except in Egypt, Lebanon and Libya?